The use of fire outdoors has expanded from the traditional wood-burning fire pit in the backyard into a wide host of products that are either wood- or gas-fired and many are now placed on the deck, patio or in a three season area.
Built in fireplaces for outdoor use are constructed with stainless steel to insure durability in the elements while retaining the traditional open hearth appeal. The zero clearance built in design allows flexibility in location as no foundation support is required. Fire pits, fire tables and fireplaces can be gas fired to allow for placement on wooden decks and patio areas where wood burning might be a concern.
The newest innovation is what we call a "Fire Rock." Stone boulders are cut, polished and fit with gas controls to create a fire from within the rock. Want to eliminate the smoke associated with a typical wood fire ring? Check out the Ablaze Clean Burning Fire Pit. It reburns the smoke that is emitted from the wood and gives extra heat without the tell tale sign and smell that is associated with a traditional camp fire.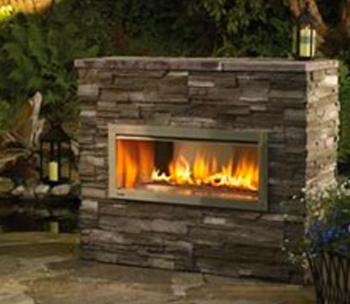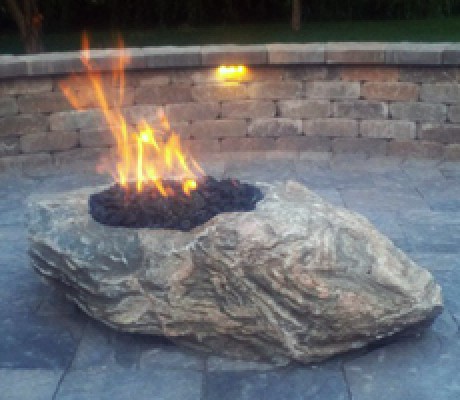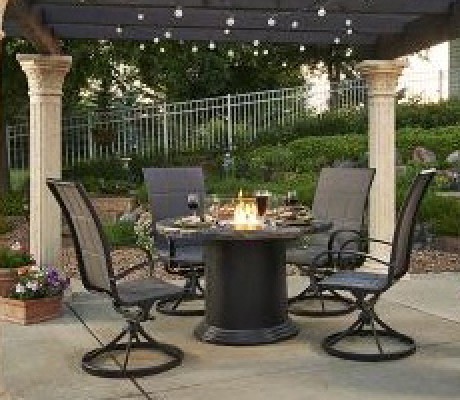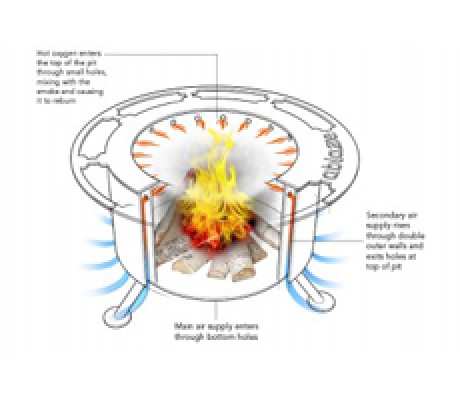 "Just a note to thank you for your excellent service, both at your store and in our home. The installers were excellent – very professional, courteous and friendly. Thank you, thank you, thank you!" – D & D